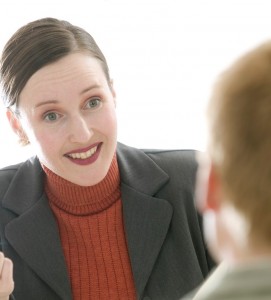 In our present economy, more and more an appeal is made to people's flexibility. Mobile phones, on-line connections between work and home, e-mail – we can be reached 24 hours a day. Because of this, our work and private live rapidly melt together. Also, the pressure to keep up with the fast changing economy causes stress. The increased pressure to perform at maximum capacity all the time, drains your employees and makes them vulnerable. With our network of qualified coaches we can offer tailor made support for your team. HandsatWork offers tailor-made coaching sessions for employees, managers and directors to supervise them in their personal growth during short programs that focus on:
Career coaching – What are your talents and how do you best utilize these?
Stress-management and Mindfulness – Improved stress management and living in the present.
Authenticity and Creativity at work – Are you an imaginer; what are your strengths?
Communication and Motivation – How do you communicate and how do you move people?
Leadership – What is your management style and what obstacles do you face?
Before commencement of the project, we select coaches and therapists with the knowledge, experience and personality that best fit your organization's assignment. During the whole project HandsatWork arranges evaluation meetings with your management and presents progress reports. We are happy to discuss the best approach for your organisation.
For more information about our coaching programs or a free consultation>>