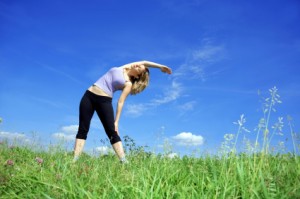 Most of us think of our well being only when we are sick. Then we want to fight off the sickness so we can get on with our life as before. As in Oriental medicine, HandsatWork believes we must think of our well being every day — it is not just a static state but a dynamic balance. Health includes your physical, emotional, and spiritual functions. It includes your relationship with yourself, with your families, with society at large, and with your environment. Health is a dynamic state of well-being of the body and of the mind and of the spirit.
Method
A HandsatWork Vitality Coach is a certified Natural Health practitioner and is educated in both Eastern and Western medical practices, but is not a physician. A Vitality Coach is a counselor in the sense that he/she can advise you in the area of:
Posture
Exercise
Relaxation
Nutrition
Self-image
Self-awareness
Result
Vitality Coaching will help you to:
Set clear fitness and health priorities and goals
Find a solution to permanent weight management
Understand the basis for current habits and provide methods for replacement with healthier ones
With the supervision of a vitality coach, you can bring a positive and remarkble change in your life.